Books That Got Me Reading Again
Chocolat by Joanne Harris is one of the books that started me reading again after a 30+ year break of reading very little.
I've never been a great reader, rarely read at school, had a short period in my early 20's when I started getting in to books a little more then suddenly stopped again until about 2016/17 when I picked up a book and started reading again.
That book was Chocolat by Joanne Harris
To be honest, Chocolat was really hard reading for me.
I had previously seen the film and it differed from the book in a way that confused me, the descriptions were to deep for me and I wanted things to happen quicker.
I persisted, finished the book but wasn't over thrilled, what it had done though was whetted by appetite for reading.
Rather than getting an older book or a book based on a film I had seen the next book I bought was a top seller in WHSmiths.
Although not based on a film the reason I bought it was I had just finished watching a TV mini series by the author called The Five
The Author was Harlan Coben and the book was called Home
Home is a brilliant book (which I will write about later) and a lot easier to read than Chocolat.
After finishing it I looked up Harlan Coben to see he had written about 20 books with 10 of them on the same characters which were in Home, typical, I had read the last one first 🙁
I found a great website that lists books by authors in the order they were written – Book Series In Order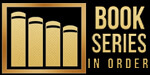 Having found the order of the Harlan Coben books I got lucky on Ebay and managed to buy an almost complete set of Myron Bolitar paperbacks in various conditions for about £30 and started reading them from the beginning.
I started of just reading Deal Breaker and within about 4 months was back to Home again , which I read for a 2nd time and found so much better having now got to know the characters.
After Reading Home for the 2nd time I thought about getting all the stand alone Harlan Coben books but instead decided to start reading the Harry Bosch books by Michael Connelly.
I read the 1st half a dozen or so Harry Bosch books but then decided to have a change of style and saw that there was a follow up to Chocolat called The Lollipop Shoes.
Recent Posts
© Lucy Brock - 6 Granby Road, Honington, Shipston-on-Stour, Warwickshire, CV36 5AB - 01608 663759